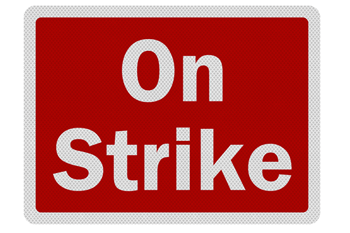 Unison members have voted in favour of strike action over the ongoing pay dispute.
The ballot of local government workers shows 58.7% are in favour of strike action. The trade union said it would now be discussing next steps with its members.
Unison general secretary, Dave Prentis, said: 'These workers care for our elderly, clean our streets, feed and educate our school children and keep our libraries running, but they receive no recognition in their pay packets. They are mainly low paid women workers, stressed and demoralised, and they deserve better from their employers and from this Government. This is the group that has borne the brunt of the Government's austerity agenda.
'We will now be discussing next steps. But we call on the employers to get back into talks to agree a fair deal for local government and school support workers.'
The Local Government Association said it was 'disappointing' Unison members have voted for strike action, and the decision would not change the pay offer made. A spokesman said: 'It is disappointing that Unison will be proceeding with strike action. Local government staff have worked wonders while councils have been tackling the biggest funding cuts in living memory and we have no doubt that many will still be at work on the day of strike action
'The pay offer we have made would increase the pay of most employees by one per cent while the lowest paid would receive an increase of more than four per cent. This is the fairest possible deal for our employees given the limits of what we can afford.
'This strike will not change the pay offer we have made, but it will mean those who take part lose a day's pay.'
Figures suggest up to two million public sector workers could join the strike.
*** UPDATE *** Unison has confirmed strike action will take place on 10 July.