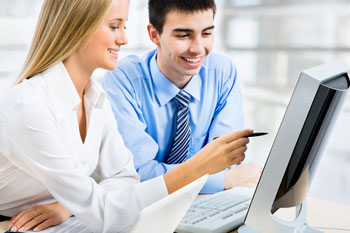 Seven council-led digital technology projects are set to receive grants of up to £100,000, according to the Government.
The projects will look at improving the planning system, predicting demand in children's social care and enabling better information sharing.
Greater Manchester Combined Authority, for example, will receive £100,000 for a project improving data and evidence on children in care.
Lambeth Council will get £98,500 to develop a system to limit the number of incomplete or invalid digital planning applications.
'Councils across the country are working to embrace digital technology to adapt, innovate and drive improvements in public services for their residents,' said local government minister Luke Hall.
'I'm delighted to announce we're investing over half a million pounds from our Local Digital Fund into seven more collaborative projects to boost public services for all.'