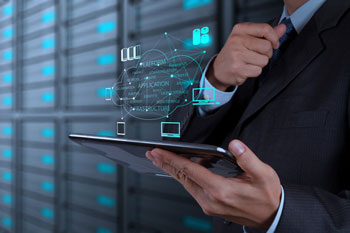 'No where in the world - and I include China in this - is local government so centralised,' according to Conservative Cllr Peter Fleming, leader of Sevenoaks District Council.
The councillor gave a rallying speech last night at the Socitm 2015 conference in defence of a more local approach to services and managing demand during a period of massive cuts.
Cllr Fleming, who is also the deputy chairman at Local Government Association, was in part responding to founder of FutureGov Dominic Campbell who had argued in an earlier talk for a more standardised, digital approach to the delivery of local government services.
Mr Campbell, a digital government entrepreneur with extensive local authority experience, argued that the delivery of local public services could be dramatically improved through the open sharing and improvement of technology between councils.
Many local authorities, he argued, face similar problems and so it makes sense to share solutions.
But Cllr Fleming resisted what he felt was an argument for top down standardisation and a centralised approach to digitisation. He argued that local authorities all face very different problems that are best solved locally.
As the councillor wrote in a spirited exchange on Twitter:
Being all the same won't either! I prefer my way! It's kinda you know LOCAL!

— PETER FLEMING (@dmontfort) October 19, 2015