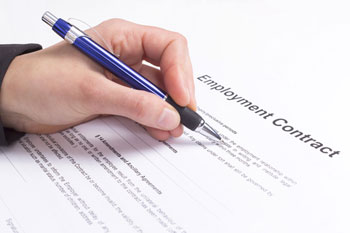 Merthyr Tydfil Council has abandoned plans to cut staff pay by 2.6% after it discovered the Local Government Association is attempting to negotiate an across-the-board pay rise.
The local authority had been due to debate the plans this week. Had they gone ahead it would have had to dismiss much of its workforce and re-employ them under new contracts.
On top of a pay cut it had also proposed to offer extra unpaid leave and reduce the working week from 37 to 36 hours.
The move was designed to help cut the council's budget deficit, which is expected to rise to almost £6m by 2016-17. The situation was compounded after last week's local government funding settlement handed Merthyr Tydfil a 2.6% cut in 2015-16.
The decision to scrap the pay cut was made during a council meeting where the proposals were scheduled to be debated. It emerged the council had received a letter from the LGA outlining its plans to negotiate with trade unions over a pay rise for council staff from next year.
Council leader Brendan Toomey read out a statement saying he had withdrawn the plans and asked senior managers to 'consider the financial implications of the LGA letter plus the negative settlement and to bring a further report to council as a matter of urgency'.
The council will meet on October 24 to discuss the matter.
He said: 'Whilst these proposals do not have the status of a formal pay offer, they are in fact proposals that will be subject to full consultation with all councils on whether they could form the basis of an eventual agreement with the trade unions.
'Unfortunately, no matter what we do, it is going to affect somebody. We, like the other 21 local authorities in Wales, face massive challenges and huge cuts.
'What we have decided is to try and protect and ring fence public services as much as possible by bringing these cuts in house and onto our employees.
'None of us want to do this, it's a horrid task, but we have to balance our books somehow and this is not in any way a reflection on our staff who work extremely hard day in day out across the county borough.'