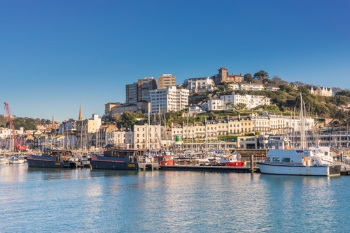 Torbay Council is considering borrowing £10m to purchase 37 properties to help homeless families.
Under the initiative, the properties will provide temporary accommodation for households whilst permanent accommodation is found.
Since April 2018 there has been a 150% increase in temporary accommodation need in Torbay. Many families and individuals have been placed in costly and often unsuitable accommodation which is sourced on a spot purchase basis from a handful of providers, bed and breakfasts and other holiday-based accommodation.
The council hopes that by having its own supply of temporary accommodation, it will be able to offer more stability while a permanent housing solution is found in a more cost effective manner.
To move forward with the proposals, the Cabinet is recommending that the council borrows up to £10m to fund the purchase and renovation costs of the properties. Rental income will be used to pay for the loan repayment costs, management and repairs of the properties.
If council agrees to the proposals later this month, the first wave of properties would be ready for occupation by the end of September 2022, with all properties on board by the end of 2022.
Cllr Darren Cowell, deputy leader of Torbay Council, said: 'There are a lot of reasons why families and individuals find themselves homeless – often through no fault of their own. The impact over the past few years of the pandemic, cost of living crisis and the dynamics of the local housing market have left families at breaking point.
'The investment will allow us to better help and support those in need as we work towards securing them permanent homes.'