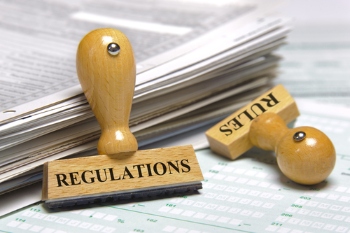 Local authority leaders have urged the Government to do more to train staff to work in the regulatory system due to an increase in post-Brexit challenges.
A new report from the National Audit Office (NAO) looking at the state of regulation in the UK after its exit from the EU says that regulators have had to take on 'significant new responsibilities'.
Looking in particular at the Health and Safety Executive (HSE), the Food Standards Agency (FSA), and the Competition and Markets Authority (CMA), the NAO found that all three are 'facing operational challenges', including recruiting people with the necessary skills.
Responding to the report, local leaders said that council regulatory services are facing the same challenges as the national regulators and warned that there was a danger that local professionals would move into national roles.
Chair of the Local Government Association's (LGA) safer stronger communities board, Cllr Nesil Caliskan, said: 'The NAO's report mirrors warnings the LGA has made during the pandemic and since about the lack of professional capacity to draw on in key professions such as environmental health and trading standards.
'With the expansion of capacity needed in national regulators, there is an increased risk that council's regulatory services, which are already stretched, will be damaged further as the local professional workforce is recruited into national roles.
'It is therefore essential that the Government ensures the right resources and support is supplied to train up next generation of officers across the full regulatory system, to protect the future of these important roles.'