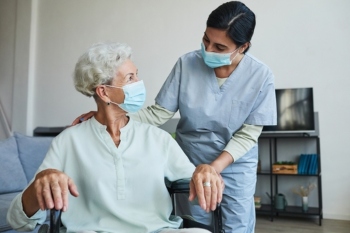 Local government care workers earn £1,600 less a year in real terms compared to 2010, new analysis has revealed.
The research by the TUC shows the median pay in the public sector fell by 2.3% in real terms in November – the equivalent of £60 a month.
The TUC said public sector key workers faces another year of 'wages gloom', with a 'toxic mix' of stagnating wages and excessive workloads forcing staff to quit their jobs.
It is calling on the Government to make sure all public service workers get a pay rise that at least matches the cost of living, raise the minimum wage to at least £10 per hour, and ensure all outsourced workers are paid at least the real Living Wage.
Frances O'Grady, general secretary of the TUC, said:??'The Government must stop burying its head and get pay rising across the economy. Ministers cannot abandon families during this cost-of-living crisis.
'Our public service workers need a decent pay rise – especially after more than a decade of lost pay.
'And we need a proper plan to tackle staff shortages across the public sector. Failure to act will be a hammer blow to morale at a time when many key workers feel exhausted and burnout.'