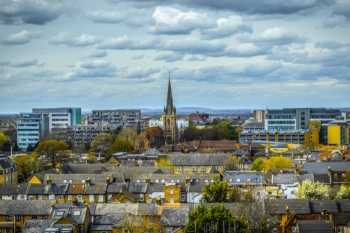 The Government has sent commissioners in to struggling Slough BC in a bid to turn round its failing finances.
Former Hackney LBC chief executive Max Caller will serve as the lead commissioner at the council, while former Essex finance chief Margaret Lee will provide financial expertise.
In an intervention that is thought to be one of the most extensive ever set out, the commissioners will take on the functions connected with the governance, financial management, revenues and benefits and the hiring and firing of statutory officers.
The council, which issued a section 114 notice early this year, underwent an independent review by former Salford City Council chief Jim Taylor, which reported in October, following the departure of its then chief executive, Josie Wragg.
In a written statement to Parliament last month, local government minister Kemi Badenoch said the Government was 'minded' to intervene after the review uncovered a 'deeply concerning picture of mismanagement, a breakdown of scrutiny and accountability, and a dysfunctional culture' at the council.
The review revealed that the council cannot become financially sustainable without a government bailout.
Announcing the commissioners, Ms Badenoch said Slough had 'failed its residents and it is necessary for government to intervene'.
She added: 'I have appointed experienced commissioners who will start the process of rebuilding confidence and trust between the council, councillors and the communities they serve.'
Mr Caller said he was looking forward to working with Slough 'to help the council come back to high-quality local government where they deliver best value for all their residents'.
Speaking to The MJ after his appointment was announced, Mr Caller said his role was to 'be a backstop for the council' but that he hoped the council would be able to resolve its issues itself, without the commissioners resorting to use their powers.
Slough leader, Cllr James Swindlehurst, said the council's financial position remained 'challenging' but it was working towards a stable medium-term financial strategy, including discussions with the government about a capitalisation request.
'I look forward to welcoming the commissioners to Slough and working with them until the issues in the review reports have been fully resolved by us all,' he said. 'Together we can continue to make major strides at pace in righting the wrongs of our past and putting the council on a sustainable financial footing, improving our governance and making the right decisions for our residents and town.'