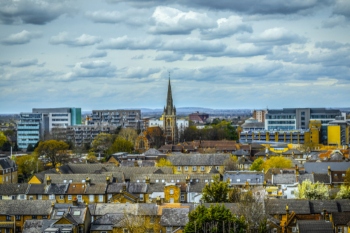 Slough Council has become the second local authority in less than a year to issue a dreaded Section 114 notice.
The confirmation today comes despite the council being granted a capitalisation direction for the current year worth £15.2m.
Slough – as one of eight councils granted 'exceptional support' from the Government – was already due to undergo an independent review of its finances by the Chartered Institute of Public Finance and Accountancy (CIPFA), which was appointed this week to look at its financial and risk management, deliverability of savings and efficiency.
A new financial leadership team was put together earlier this year, with executive director for corporate services and Section 151 Neil Wilcox leaving the council in May, when Steven Mair was unanimously appointed as the council's s151 officer.
Mr Mair is understood to have quickly realised that a s114 was unavoidable despite the council's reserves sustainability measure coming out as low risk in CIPFA's latest financial resilience index.
Josie Wragg, chief executive said: 'Slough's financial problems result from a range of challenging financial issues that have grown in scale over a number of years, and as a new team we are committed to changing the way the council operates to match our resources.
'The section 114 notice is one step in what has been, and will continue to be, an on-going programme of improvement to our financial footing, which began with our new financial and executive management team.'
Croydon issued the first of two Section 114 notices in November.
For more in this story visit The MJ (£).