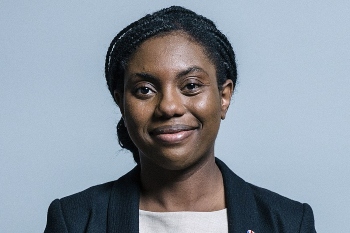 Mismanagement and a dysfunctional culture contributed to Slough Council's financial meltdown, two Government-ordered reviews have concluded.
Local government minister Kemi Badenoch yesterday ordered the council to prepare an improvement plan to be monitored by commissioners who will take over executive functions unless rapid progress is made.
The council issued a Section 114 notice in July and asked the Government for emergency financial assistance.
Council leader James Swindlehurst, who survived a vote of no confidence after the authority issued the notice, said he 'completely accepts both reports' findings, the recommendations and the comments'.
Chief executive Josie Wragg has been absent from the council since September and staff have been told that directors are providing leadership.
It is thought that her future will be discussed at an investigating and disciplinary meeting scheduled for next week.
The Government asked the Chartered Institute of Public Finance and Accountancy to conduct the financial review while former chief executive of Salford City Council, Jim Taylor, led a governance review.
Mr Taylor's document said that common factors in failing councils included an overreliance on interim officers, a lack of corporate capacity, distrust among and between councillors and senior officers, poor quality advice to members, a lack of understanding of how some meetings should run and some members not understanding their role.
Ms Badenoch told MPs that Sough had been demonstrating those characteristics for some time.
She said: 'The financial challenge is acute and the review has concluded that the council cannot become financially self-sustaining without considerable Government support.
'The reports paint a deeply concerning picture of mismanagement, of a breakdown in scrutiny and accountability, and of a dysfunctional culture at Slough … The staffing structure lacks the capacity and capability to deliver on the challenges the council faces without external help.
'It is only very recently that senior members have grasped the seriousness and urgency of this situation and established it is not just solely a result of financial accounting assumptions.'
Ms Badenoch insisted that Slough was one of a 'small number' of councils to seek financial help and a 'rare example of failure'.
Urging all council leaders to read the two reviews, she said: 'I would encourage all to make sure that they are not making the same mistakes as those that are described in this review.'