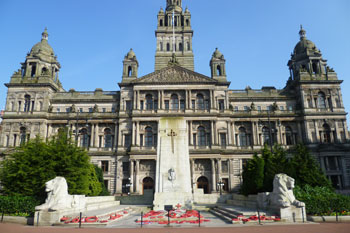 Shelter has dropped legal action against Glasgow City Council after the Scottish Housing Regulator (SHR) announced it was intervening.
The charity has accused the council of breaking the law, claiming it denied temporary accommodation to homeless people more than 3,000 times last year.
The charity has now 'paused' the first phase of court action while SHR conducts its inquiry.
Graeme Brown, director of Shelter Scotland, said: 'This regulator inquiry is long overdue and would not have happened if it wasn't for the 10,000 people in the city and beyond who gave us their support. It means that the regulator will focus on the failure by Glasgow City Council to meet its statutory obligations.
'This is a huge victory for everyone who has supported us in our campaign to get Glasgow City Council to honour its legal responsibilities. Those in power were ignoring this massive injustice. They are not ignoring it anymore.'
A Glasgow City Council spokeswoman said: 'Shelter's legal action had no impact on the Scottish Housing Regulator's decision and we welcome their move to abandon their court case.
'We are working constructively with the Regulator in order to improve homelessness services and our door remains open to Shelter to engage positively with us.'