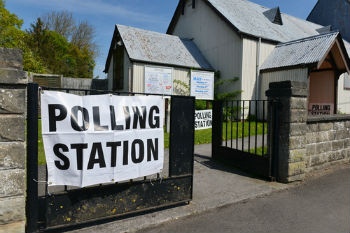 Plans for mandatory voter ID will disproportionately impact the BAME community and prevent millions of people from voting, campaigners have warned.
At a meeting of the APPG on Race Relations, campaigners warned that more than one in five of the electorate do not have photo ID.
The Electoral Reform Society warned the policy represents a 'wrecking ball to political equality'.
Josiah Mortimer, head of communications at the Electoral Reform Society, told the APPG: 'Imposing mandatory ID totally the wrong priority right now, with £20m per election having the potential to pay for 600 extra nurses each year. Instead, the government seems intent on turning polling staff into bouncers.
'Make no mistake, ordinary people will be locked out of the ballot box. Ministers should be expanding voter rights, not taking a crowbar to the already-critical cracks in our democracy.'
11 million people in the UK, more than one in five of the electorate, do not have any form of photo ID. These are disproportionately BME people and working class people who will effectively become #disenfranchised. They need the most support of all post-pandemic

— Runnymede Trust (@RunnymedeTrust) March 9, 2021