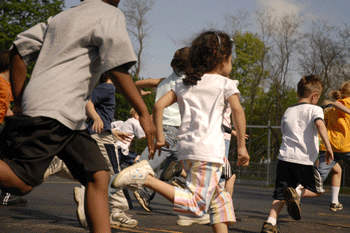 A ban on CCTV parking cameras would worsen road safety and endanger schoolchildren, council chiefs, charities and campaigners have warned.
According to the Local Government Association (LGA), Government plans to outlaw the use of CCTV for on-street parking offences would make it 'impossible' for town halls to tackle dangerous road conditions outside schools.
Communities secretary Eric Pickles has long slated the use of CCTV to support 'over-zealous parking enforcement', describing camera supporting 'spy cars' as a 'step too far'.
Consultation on reforms to local authority parking enforcement closed earlier this year, with plans including a blanket ban on the use of cameras for parking enforcement and greater opportunities for penalty appeals.
However, the LGA has now urged ministers to 'constructively work' with councils, charities, motoring and pedestrian groups to 'reshape parking policy' without 'jeopardising the safety of our children and vulnerable people'.
The call was backed by groups including the National Association of Head Teachers, Living Streets, the Parliamentary Advisory Councils for Transport Safety and the Passenger Transport Executive Group.
'Road safety campaigners and disability and pedestrian charities all agree with councils that banning CCTV parking enforcement will put school children and disabled pedestrians at risk and worsen road safety,' chair of the LGA's economy and transport board, Cllr Peter Box, said.
'The Government has wrongly claimed councils are alone in wanting to protect CCTV powers but, in fact, they face strong opposition to a ban that is impossible to ignore.'
'A blanket ban on the use of CCTV is not the way to tackle the Government's concerns around parking,' Box added.