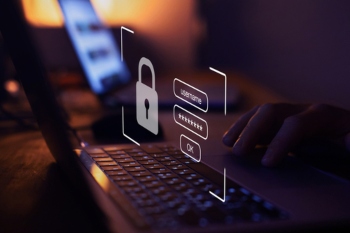 Local authorities are embracing the benefits of digital services as they move many traditional functions online.
Services such as paying council tax, applying for school places or paying business rates are becoming more and more digitised. This is to make them easier to access, more efficient and cost effective.
At the same time, some local authorities have seen a rise in public demand for digital due to COVID-19. For example, Edinburgh City Council has reported a 35% uptake of online services. This is up from between eight and 10% since the start of the pandemic.
Digital is becoming the go-to for councils, citizens and businesses. As such, local authorities need to make sure services are as accessible and easy to use as possible.
Yet improving the usability of digital services can seem like a very big task. With so many different aspects to the user experience, it can be hard for local authorities to know where to start.
Why not start at the beginning?
As with most things, a good place to start is at the beginning.
Signing in is one of the biggest pain points for people using online services and this is no different with local government. In the public sector, authentication is usually required for individuals, and this can make services harder to use than they need to be. This often leaves people with a negative experience of these services because the act of signing in is much harder than it needs to be.
With a change in mindset, we can make local services much easier to use. We just need to accept that it's fine for someone to use digital services on another's behalf. This can remove the barriers that stop people from making full use of them and change their experiences for the better.
The best authentication can be no authentication
Councils should start by setting out which authentication processes are necessary. They can do this through assessing if a service actually needs to prove who someone is to use it.
For example, imagine someone on their lunch break is trying to pay council tax for their elderly father. They try to find their father's reference number on letters sent by the council but he hasn't got them. They then try calling the council, but the operator says the named person needs to contact them to protect against fraud.
Do fraudsters actually try to pay other people's taxes? In reality, what's prevented here is someone supporting a family member at a time of need, increasing the risk of late payments. Removing the authentication process in this situation would immediately improve the user experience without compromising security
Research with service users is power
Discovering how resident's use services will also help councils improve users' experiences. They need to listen to citizens and find out how they use digital services for themselves and others.
Understanding the context of why people use services for others will then help councils decide on who should have control of them. They should never assume they know what's best and need to gather insight on user needs.
User research will help councils to decide where they need authentication, creating a greater user journey.
Let people share control
Finally, councils need to give people the option to change who can use a service for or with them.
For example, if a local shop on the high-street experiences a period of rapid growth. The owner may start sharing tasks, such as paying business rates, with new employees or an accounting firm. Passing these sorts of jobs on to someone else should be straightforward. Yet in most cases the new person managing these processes will have to set up a whole new account, or face being prevented from doing this altogether.
By letting people delegate, share or swap control, councils can save a lot of time and money for everyone involved. This is because services will be more accessible and need less frontline staff to assist people who struggle to get online.
Digital services are the future and already shaping councils strategies going forward. If local authorities want to maximise their benefits, user experience needs to be at the heart of how they're designed. But this doesn't mean councils have to reinvent the wheel. Through simplifying processes such as authentication and listening to residents, they can go a long way to improving services and making sure they benefit people, businesses and staff alike.
Harry Scott-Trimble is head of design at Made Tech