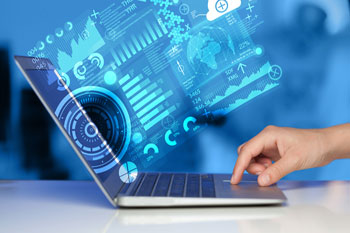 Local authorities should work with network providers to ensure the deployment of 5G across the country, commission says.
The National Infrastructure Commission (NIC) today published its final report into 5G and telecommunication technology which warned Britain is in 'the digital slow lane.'
It reported Britain is 54th in the world for 4G coverage—behind Romania, Albania, Panama and Peru.
Its central conclusion was Government must play an active role to ensure the country is 5G ready and that basic services are available everywhere.
The report recommended local authorities develop consistent approaches to support the deployment of mobile infrastructure across the country.
It also said they should work together and with Local Enterprise Partnerships (LEPs) to develop coordinated local mobile connectivity delivery plans.
The NIC said responsibility for digital infrastructure should reside in one place under a single cabinet minister—a point of contact councils and LEPs will be able to report to annually on their progress delivering connectivity plans.
'5G is the future – ultra-fast, and ultra-reliable it has the potential to change our lives and our economy in ways we cannot even imagine today. But the UK is currently languishing in the digital slow lane,' said the NIC chair Lord Adonis
'That isn't just frustrating, it is increasingly holding British business back as more and more of our economy requires a connected workforce.
'5G offers us a chance to start again and get ahead. If government acts now we can ensure our major transport networks and urban centres are 5G ready in time to give British industry every chance to lead the world in exploiting its applications.'