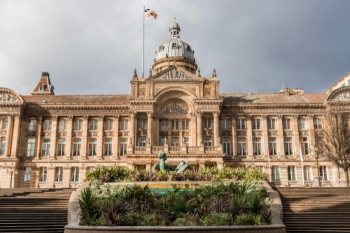 Birmingham City Council is facing an equal pay 'crisis', a trade union has warned.
GMB is urging its 7,000 members not to sign any equal pay settlement offers, arguing there are problems with the council's job evaluation scheme.
It said the council had admitted that key roles had been evaluated wrongly, which undermines the validity Memorandum of Understanding (MOU) and the value of settlements offered to thousands of workers.
GMB is reviewing all equal pay cases and said it will consider legal proceedings and industrial action if needed.
Michelle McCrossen, GMB organiser, said: 'The council's admission that their job evaluation system can't be relied upon renders useless the previous Memorandum of Understanding between the council and unions, and its flawed grading of equivalent roles also suggests the council has been acting in bad faith throughout this process.
'It's unacceptable and that's why we are now urging our members: Do not sign any settlement offer the council may make to you over the coming days. There is a real danger that if members sign these offers, they will be waiving their rights to a full and proper settlement.'
A Birmingham City Council spokesperson said: 'The council is committed to treating all members of staff fairly and committed to resolving any outstanding matters around equal pay once and for all.'