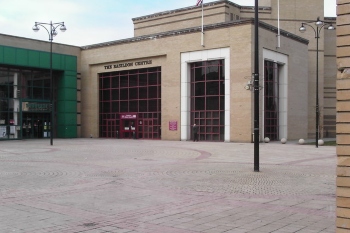 Proposals have been put forward for the merger of Basildon and Thurrock BCs to form a new unitary authority.
The leaders of the two councils are drawing up a memorandum of understanding committing them to 'work more closely when proposing future governance arrangements,' including the option of forming a South West Essex Council.
Basildon leader Cllr Gavin Callaghan said it would 'begin the process of divorcing from Essex CC'.
He added: 'The Government has made clear that two-tier local government has had its day and unitary authorities are the direction of travel.
'Reform is inevitable.
'We can't let the Government or Essex CC decide on our future.'
Cllr Callaghan said there were advantages to be had from Basildon uniting with its unitary neighbour, adding: 'South West Essex has an identity and an industry that could make for a formidable council to rival any major UK city.
'This is a chance we must seize.'
Thurrock leader, Cllr Rob Gledhill, said many residents regularly crossed the authorities' border for work and leisure already, and the memorandum of understanding would help 'maximise the economic and social benefits' of reorganisation.
He added it would 'commit both of our councils to joint working and looking at all reform options, including the creation of a new unitary South West Essex Council that is comprised of our two authorities'.
Photo: Ron Galliers / The Basildon Centre / CC BY-SA 2.0