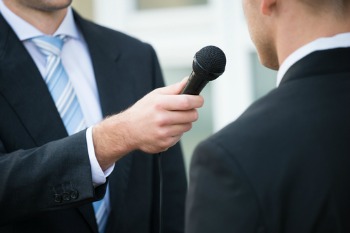 Council press officers have warned that the BBC's initiative to support local journalism should come with a proper education of how local government operates.
The BBC has struck a deal with the News Media Association (NMA) to provide funding for 150 local journalists to be employed by regional media groups.
It will funnel £8m into the deal, which aims to improve public service coverage and hold councils to account, particularly as more powers are devolved.
New chair of LG Communications, Simon Jones, believed the scheme was a 'step in the right direction' but called for a proportion of the money to be invested in training and education to overcome a 'local democratic deficit'.
He told The MJ: 'Reading council agendas used to be a mainstay and an art form for local journalists but it is increasingly becoming an alien concept.
'Any investment into local media is welcome but it needs to come with a greater emphasis on journalistic training and education.'
Mr Jones claimed councils in some parts of the country had become 'punching bags' for journalists.
He attributed this to 'younger, more gung-ho reporters chasing headlines without experience or knowledge of how local government operates'.