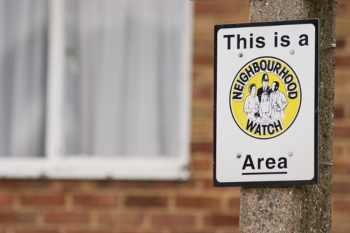 The Government has announced the 40 areas that will share more than £18m to make streets safer and crack down on neighbourhood crime.
The money from the Safer Streets Fund will enable areas to install more street lighting, CCTV, locked gates around alleyways and neighbourhood watch schemes.
In March, the Safer Streets Fund was doubled following the death of Sarah Everard.
Minister for safeguarding, Victoria Atkins, said: 'No one should feel afraid while walking the streets, yet for so many people, particularly women and girls, a background hum of feeling uncomfortable or even unsafe in public spaces has become an all too common occurrence.
'We want this fund to help the police and local councils ensure that our streets are safe for everyone.'
The third round of the Safer Streets Fund has also opened, providing the police with £25m to help make women and girls feel safer on the streets.
Association of Police and Crime Commissioners Prevention lead, Roger Hirst, explained: 'This additional £25m fund has been made available to PCCs to deliver a range of interventions including CCTV, street lighting, educational products and neighbourhood watch schemes.
'PCCs will now work in close consultation with representative groups and those with lived experience to ensure voices of women and girls are at the forefront of their applications.'