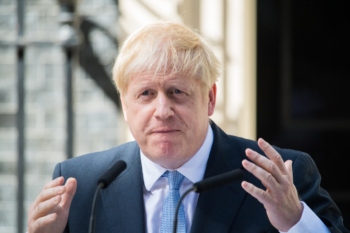 The Government has doubled the Safer Streets fund to provide better lighting and CCTV following the death of Sarah Everard.
The Prime Minister has pledged to improve safety for women and girls after the outpouring of experiences and concerns.
This includes doubling the Safer Streets fund to £45m, targeting areas of potential concern such as parks and alleyways.
Mr Johnson said: 'We must do everything we can to ensure our streets are safe, and we are bringing in landmark legislation to toughen sentences and put more police on the streets.
'We are also now taking further steps to provide greater reassurance, such as providing better lighting and greater use of CCTV in parks and routes women may take on their walks home.
'Ultimately, we must drive out violence against women and girls and make every part of the criminal justice system work to better protect and defend them.'