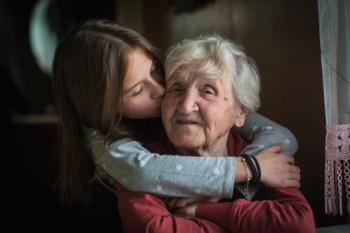 Thousands of vulnerable children being looked after by kinship carers are not getting the support they need, a new survey has revealed.
The survey by charity Kinship found almost two thirds (62%) of kinship carers believe their children have long-term health needs, up from 46% in 2010. However, only a third of children received a formal diagnosis for long-term physical and mental health conditions.
The charity warned trauma-related conditions are common among children and young people in kinship care as nearly half had suffered neglect and 13% from abuse.
The survey also found that around one in five (22%) of kinship carers say the support offered by their local authority has decreased as a result of the pandemic.
Lucy Peake, chief executive of Kinship, said: 'The children growing up in kinship care will have faced similar childhood traumas as those in foster care or adoption, yet the support to help them cope with their experiences and to thrive in the future is missing.
'Instead the grandparents, aunts, uncles, siblings or family friends who step in to take care of them are faced with huge responsibility with little help.'
The charity also warned that kinship carers are more likely to be older, in poorer health, living in poverty or insecurely housed than other carers of children.
It recently found that three quarters (76%) of kinship carers do not feel they have enough financial support to meet the needs of the children they are caring for.