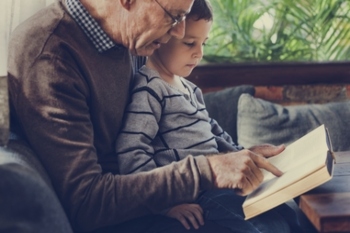 A charity has called on the Government to ensure that kinship carers receive the same amount of financial support as foster carers.
Kinship care is where a family member or friend cares for a child who can no longer live with their parents. They are not legally entitled to an allowance to cover the costs of raising someone else's children in the same way foster carers are.
A new survey by the charity Kinship of almost 2,000 kinship carers who are caring for more than 2,800 children reveals huge differences in the financial support given to family members looking after children compared to that given to foster carers.
The survey found that three quarters (76%) of kinship carers do not feel they have enough financial support to meet the needs of the children they are caring for, rising to more than 92% of those caring informally. Eighty-two percent of kinship carers reported worrying about their financial situation over the past year.
According to the survey, more than a third (36%) of kinship carers receive no financial support from their local authority at all, this rises to 85% of kinship carers on an informal arrangement. Even among those who do get financial support, the average weekly allowance for informal carers is just £18.46.
By comparison, the lowest rate of allowance for foster carers is £132. Even among carers of children with a formal special guardianship order the weekly average is just £91.31.
Kinship care allowances are also means tested and subject to review. Last year, one-quarter of kinship carers said their allowance was cut.
As of the last census in 2011 there were believed to be 180,040 children living with relatives in the UK – and it is estimated that at least 20,000 more are living with family friends – more than any other placement type for children who cannot live with their parents.
Lucy Peake, chief executive of Kinship, said: 'Family and friends who step up to raise someone else's child face life-changing consequences. Too many are plunged into poverty because financial support is inadequate and unfair.
'Kinship carers are doing the right thing – keeping children out of the care system. Their vital role should be recognised, with financial allowances that are fair, consistent and transparent. This means levelling up to the national minimum allowance for foster carers.'