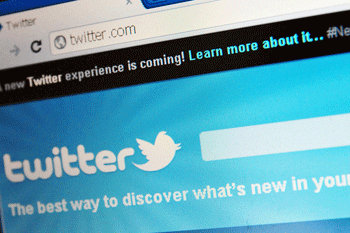 Councils have thrown themselves into the national #OurDay tweetathon today to spread the word about work done by local authorities.
This year is expected to be the biggest ever run of the Local Government Association (LGA) scheme, after more than 8,000 local government staff sent messages in 2014.
Even recently appointed LGA chair Mark Lloyd has already got involved, congratulating council employees on getting #OurDay trending nationally.
#OurDay third most mentioned issue on Twitter. Well done #localgov for a great start to the day. pic.twitter.com/YqaOEAqcSF

— Mark Lloyd (@MarkLloydLGA) November 18, 2015
#ourday good meeting with @gregclarkmp @BrandonLewis @SusanBaroness @Marcus4Nuneaton and rest of DCLG team. All eyes are on next Wednesday.

— Gary Porter (@garyporterlga) November 18, 2015
.@BhamCityCouncil @Solace_UK #OurDay West Mids Met Leaders meeting this am to discuss next steps with devolution now that first deal done.

— Mark Rogers (@MKMRogers) November 18, 2015
Off to "meet the buyer" event with @WDCNorth to encourage local supply chain in building of National High Speed #hs2 Rail College #OurDay

— Jo miller (@jomillerdonny) November 18, 2015
The council is involved with a huge range of services across the County #ourday https://t.co/iDbmF6vDO8

— Surrey News (@SurreyNews) November 18, 2015
Food preparation @BrentLodgePark for 153 hungry animals lunch ... #OurDay pic.twitter.com/bxSVmBJUbm

— EalingCouncil (@EalingCouncil) November 18, 2015