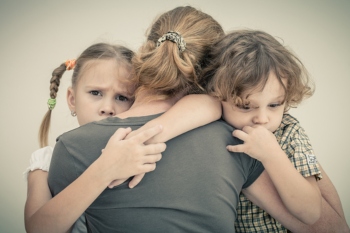 Vulnerable children and families will receive better support after a new fund was set up to improve how data is shared between local partners.
The £7.9m Data Accelerator Fund will able 10 councils to share data with police forces, local NHS services and schools to ensure help is provided at the right time.
The data sharing projects include data modelling to identify families that require early help and support, using data to plan and manage child social care placements, and a local birth cohort study tracking the health of children.
Eddie Hughes, minister for rough sleeping and housing, said: 'By local services sharing data, expertise and knowledge we can build a more complete picture of what is going on in a family's life and use this to put in place tailored, wraparound support at an early stage.
'This fund will give local areas the tools to identify and support vulnerable children and families as early as possible and help them to live more positive, fulfilling lives.'
The 10 areas in England supported by the fund are: Nottingham, Leicestershire and Doncaster; Avon and Somerset; Reading, Portsmouth, Wokingham and West Berkshire; Sunderland; Leeds and Bradford; Doncaster and Wakefield; London; East Sussex; Greater Manchester; and Hertfordshire, Essex and Suffolk.