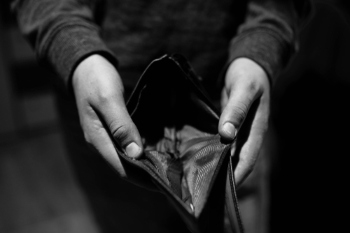 Millions of low-income workers face a 'perfect storm' this April with universal credit (UC) falling behind the cost of living as energy bills and taxes rise, the TUC say.
A new analysis by the Trades Union Congress has revealed that the number of workers on UC has increased by 1.3 million since the eve of the COVID-19 pandemic.
The analysis of official statistics shows that over 2.3 million workers were in receipt of UC at the end of 2021, compared to just over one million on the eve of the pandemic in February 2020.
This represents an increase of 130% over the last two years and means one in 14 (7.2%) working adults now claim UC.
TUC estimates show that the value of UC has fallen by £12 a month in real terms when measured against CPI inflation and £21 a month when measured against RPI inflation compared to just before the pandemic.
The TUC says this trend will only get worse in the months ahead with inflation forecast to rise further.
'Millions of low-paid workers face a perfect storm this April. At the same time as energy prices and national insurance contributions shoot up, universal credit is falling in value,' said TUC general secretary Frances O'Grady.
'The Government must do far more to help struggling families get through the tough times ahead. The support package announced by the Chancellor last week is woefully inadequate.
'Universal credit urgently needs boosting and we need further action to reduce fuel costs for those battling to make ends meet.'