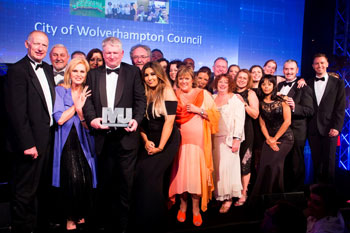 The City of Wolverhampton Council was named Local Authority of the Year at The MJ Awards last night.
Judges praised Wolverhampton for delivering 'consistently excellent services across all key areas' and the council was described as an 'outstanding example of modern local government where the resident is at the heart of sound commercial decision-making.'
The City of Wolverhampton was also named winner in three other categories, Most Improved Council, Senior Leadership Team and Excellence in Governance and Scrutiny.
Heather Jameson, editor of The MJ, said: 'It was a truly fabulous night and congratulations to all our winners and particularly City of Wolverhampton.'
Click here for the full list of winners in the 14 categories.