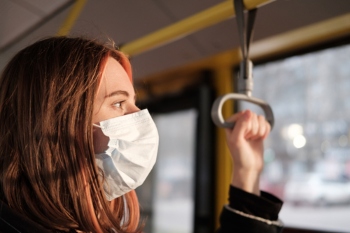 A data-led approach is absolutely vital for local government and the UK Infrastructure Bank to avoid spending billions on white elephants and vanity projects.
Announced in the chancellor's Budget, the UK Infrastructure Bank will open in the Spring, with the mission to bring together the private sector and local government to accelerate investment in the country's infrastructure.
The Bank will provide access to £22bn of financial capacity focused on developments that help tackle climate change and support regional and local economic growth through better connectivity, opportunities for new jobs and higher levels of productivity.
Although this is all very positive, there is an absence of overarching strategic bodies to pull together such schemes into a picture, which connects need and underlying social and spatial inequalities. Dropping the industrial strategy (which was seen by some as overly interventionist) leaves a strategic vacuum. Regions and nations of the UK cannot rely wholly on localist solutions to national issues
This means there a serious risk of infrastructure funding falling victim to egos, political peccadilloes and poorly co-ordinated schemes. The UK Infrastructure Bank is opening at a time when the nation is looking to build back from austerity. History tells us this is a time where heroes will aim to make their mark and that enthusiasm for better times can leave decision makers blindsided.
During times of struggle, infrastructure projects can be cast as beacons of hope and economic saviours, when in reality they end up as white elephants. We must avoid this as we recover from the impacts of the pandemic and navigate a post-Brexit economy.
If the UK Infrastructure Bank and Levelling Up Fund is to fulfil the Government's aims of levelling up opportunities across the country to catalyse growth, then investment must be made in projects that deliver tangible benefits within the next decade. This will only be possible with local economic strategies that fully understand how the past 12 months have impacted cities, towns and suburbs and how they will continue to adapt and bounce back in the coming years.
Local government needs an accurate and up-to-date snapshot of how the local economy has utilised the furlough scheme and how the pandemic has impacted business distress and corporate debt. This data must be sectorised and regionalised and correlated against other sources of information, such as levels of borrowing of government-backed COVID-19 loans.
This data can be used to glean insight into how different pockets of the local economy are contending with the VUCA phenomena – Volatility, Uncertainty, Complexity and Adaption. Each of these factors has accelerated during the pandemic and are hugely influential for shaping fit-for-purpose industrial and urban planning strategies that drive long-term employment, social cohesion and economic prosperity.
Essentially, having an informed view of the financial health and performance of local business sectors can enable local government to properly identify opportunities for infrastructure investment that will grow and sustain employment.
A data-led approach can avoid the temptation to simply pump money into an area because of factors such as a lack of historic investment, public opinion or incomplete regeneration. Although all of these elements might be important, they may not influence the most informed means of decision making.
The so-called 'Zoomshock' of tele-working and remote working via Zoom and other digital technologies has the potential to leave a long-lasting impact on how people use cities and towns. When and how people do or don't commute into areas for work has consequences for the very fabric of urban spaces. Commuting affects retail, hospitality, leisure, arts and culture. All of this has a huge bearing on how infrastructure is utilised by the public, and what worked before COVID-19, may not necessarily be relevant in the coming years.
Lifting the lid on the financial performance of local businesses can provide an insight into how local economies and communities are adapting. This can help shape policy making and planning that better appropriates infrastructure investment to projects that will serve a valuable purpose, rather than those misguided economic saviours that end-up white elephants or headline grabbing vanity projects.
Dr Nicola M Headlam is incoming head of public sector at Red Flag Alert