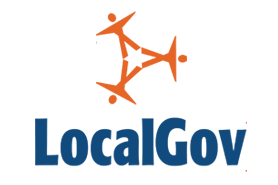 Inspired by the Scottish referendum and motivated by the upcoming General Election, local authorities are seeking greater regional autonomy and politicians are tapping into this mood to put regional devolution firmly on the agenda.
Whole Place Community Budgets (WPCB) are a key pillar in this movement, seen by many as a pilot scheme for greater local decision making. While the opportunities are significant, local authorities must also carefully manage the risks that come with a new approach to public services.
The development of WPCB began towards the end of the last Labour Government, as local authorities became more and more aware of how sophisticated service delivery was in many areas. Multiple agencies were delivering services, often overlapping, all with their own pot of money coming from different silos in central government. The idea behind Community Budgets was to improve efficiency by joining up these services to provide a more cost-effective, more democratic, more focused and more responsive level of services.
After successful pilot schemes, WPCB are now being explored by more councils. The schemes aim to give local people more power over their neighbourhood services and budgets.
For example, the ten local councils that make up Greater Manchester recently agreed to produce a single jobs and housing plan, in what is thought to be a UK first, although more cities are expected to follow this lead. As part of the £1bn agreement with Chancellor George Osborne, Greater Manchester will now elect a mayor with powers over transport, housing, planning and policing.
Manchester's collaboration on the sensitive issue of planning is seen as a particularly bold move that will demonstrate the city's ability to manage greater autonomy. It is still early days, and the responsibilities being devolved remain limited, but we are seeing the beginnings of community budgets come to life. How this develops next will depend to an extent on who wins the General Election in May. But whichever party is returned to power, the idea of more local autonomy is already well established, and the direction of travel seems assured.
Localism and WPCB represents a fundamental shift in the way local government is organised. But, while the benefits seem clear and popular, the risks cannot be ignored. Years of established practices and calculated risk management are being broken down and rebuilt. Councils must ensure they are taking proper precautions in light of their new risk profile, just as insurers need to review their own risk assessments to provide adequate protection.
With all these new opportunities, it is important that local authorities do not lose sight of what it is that they are supposed to be doing. When organisations go through a lot of change people look inwards, they worry about their jobs and service levels go down. Leaders need to make sure this isn't happening.
Throughout the changes, authorities should keep business resilience in mind, and consider their business continuity plans and supply chain management. In particular, it is important to understand the changing risk exposure of new relationships and look outwards beyond the council itself to contractors and sub-contractors.
Councils are in the midst of a major shake-up of public services. In the absence of the Audit Commission to provide external scrutiny, good governance and a conscious commitment to self-regulation is essential. In a changing environment, active management can help local authorities stay on the front foot and minimise their exposure to new risks.
Paul Tombs is head of public services and infrastructure at Zurich Municipal