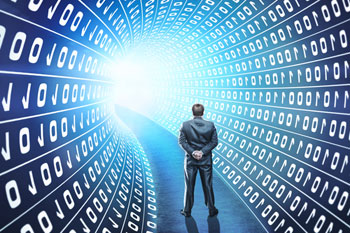 The UK public sector is undergoing a digital transformation, which draws on the combined powers of cloud, mobility and big data. It is a transformation that could help ensure the delivery of vital services to citizens in the future. The leadership of this initiative is crucial to success. So who's in charge?
Your first answer might be CIOs and CTOs of public bodies, the executives who traditionally are responsible for technology in large organisations. While IT should undoubtedly play a crucial role in the delivery of new services, just 4.2% of senior public sector staff view IT leaders as the drivers of change within their organisation, according to research from iGov.
The research claims people are seen as the greatest barrier to improvements in technology use across Whitehall. More worryingly, the survey suggests CIOs and CTOs are failing to drive transformation, despite the Government Digital Strategy and its aim of making online services straightforward and convenient to use.
One explanation for this perceived failure is that modern IT managers struggle to manage expectations. End-users and external customers are now used to working with consumer IT, where high-end products deliver a high-quality experience.
When these tech-savvy individuals engage with the IT systems and processes of large organisations, they are often left disappointed. End-users find an over-reliance on out-dated technologies, while citizens discover unfriendly public interfaces and a low quality customer experience. The easy person to blame for such issues is the executive in charge of IT, which is usually the CIO or CTO.
Yet modern technology is a team game. Technology increasingly underpins all organisations; it is the glue that holds people and processes together. The predominance of IT, meanwhile, means other executives, such as the marketing, operations or digital chief, want to have a say on which systems are introduced.
Such a free for all, however, is doomed to failure. Digital transformation can only deliver a winning result if a single captain is able to canvass opinions from across the organisation and then oversee a series of projects that will create the biggest benefits. So how can CIOs convince the rest of the business that they should be the individuals who lead the organisation's digital transformation?
Let us make no mistake that perception remains a key challenge for many IT managers, regardless of the sector of operation. Many organisations think of the technology operation as a service, rather than as a department that can deliver change. And, in many ways, modern IT managers do face a dilemma.
While the demands for transformation have never been greater, technology chiefs must also continue to keep core systems up and running. Analyst Gartner refers to this split as bi-modal IT, suggesting that the business must run two streams of work simultaneously – one that deals with predictable systems and one that focuses on exploratory developments.
The great news for IT leaders is that they have many years of experience of orchestrating the introduction of systems and services. It is this knowledge that leaves most CIOs and CTOs well placed to lead digital transformation. While the marketing chief might know more about social media, and the digital executive might know more about data, it is the IT manager who knows how to integrate services to deliver better results for users.
But if you are an IT leader who wants to lead digital transformation, then you will have to create a much deeper engagement with your executive peers. Your starting point should be an analysis of current IT systems and likely future demands. Speak to line-of-business heads and find out their expectations for technology; find out what IT they don't use, what they can't live without, and what – in an ideal world – they'd really like to have access to.
A business-focused analysis of technology requirements will help you to work out which production systems and services are crucial. By asking the business to make crucial decisions, you avoid making unpopular choices. It is a business-focused strategy that allows the people at the sharp end of the organisation to decide how limited finances can be spent most effectively.
The final list of priorities will probably include key operational concerns and more exciting forward-looking projects that cover areas such as mobility, cloud and big data. Each of these projects will require a sponsor. But it is the IT leader who is best placed to oversee the implementation and integration of these individual initiatives. In short, you really can be responsible for leading change.
By BT Business and Public Sector