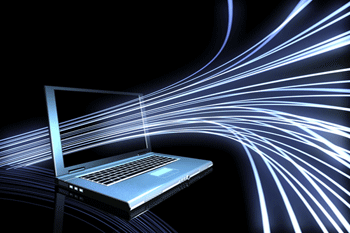 The Government's broadband Universal Service Obligation (USO) should include a social tariff for those 'most in need', council chiefs say.
Whitehall pledged in November 2015 to give everybody the legal right to request a broadband connection capable of delivering a minimum download speed of 10 Mbps by 2020.
This is known as the Universal Service Obligation (USO).
The Local Government Association (LGA) is calling on Whitehall to include a social tariff to ensure a basic service of at least 10 Mbps is available at an affordable price to those most in need.
They cite the fact BT provides a basic subsidised telephony and broadband package to its qualifying customers and say a similar offer should be provided by any suppliers that would deliver the USO.
'Good digital connectivity is a vital element of everyday life for residents and can help them cut household bills, shop online for cheaper goods, stay in touch with distant relatives, access their bank accounts and even run their own businesses,' said Cllr Mark Hawthorne, chairman of the LGA's people and places board.
'As central and local government services become more digital, the USO will need to provide faster and more reliable speeds and, for our most vulnerable residents, a subsided connection at an affordable price.'