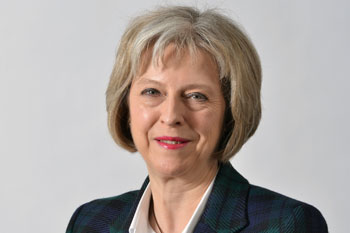 The Government will take an active role in tackling 'everyday injustices' and building a 'shared society', says the prime minister.
In a speech to the Charity Commission today, Theresa May said she is determined to build a shared society based on the values of citizenship, responsibility and fairness.
She warned that 'obvious injustices' receive a lot of attention, but the 'everyday injustices' often go unnoticed - especially by politicians.
'If you're from an ordinary working class family, life is much harder than many people in Westminster realise,' Ms May said.
'And at the same time, all too often in the past people have felt locked out of the political and social discourse in Britain.'
The prime minister told the commission it is important to 'overcome division and bring our country together'.
'That's why I believe that - when we consider both the obvious and the everyday injustices in unison - we see that the central challenge of our times is to overcome division and bring our country together,' said Ms May.
'And that starts by building something that I call the shared society.'
Defining her post-Brexit version of David Cameron's 'big society', Theresa May said: 'The shared society is one that doesn't just value our individual rights but focuses rather more on the responsibilities we have to one another.
'It's a society that respects the bonds that we share as a union of people and nations.
'The bonds of family, community, citizenship, strong institutions. And it's a society that recognises the obligations we have as citizens – obligations that make our society work.'
The prime minister rejected the 'laissez-faire liberalism' of past administrations and said her Government would be more pro-active in addressing injustice.
'Because people who are just managing, just getting by don't need a Government that will get out of the way, they need a government that will make the system work for them,' she concluded.