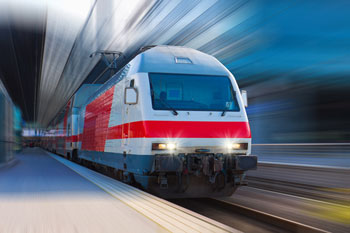 The Government has announced an independent review into 'whether and how' the HS2 programme should proceed.
Transport Secretary Grant Shapps today published the terms of reference and timetable for an independent review into the High Speed 2 (HS2) project.
The review, which will be led by former HS2 Ltd chairman Douglas Oakervee, will look at the benefits, impacts, and affordability, of HS2, as well as its efficiency, deliverability and scope.
It will also consider the projects phasing, including its relationship with Northern Powerhouse Rail (NPR).
'The Prime Minister has been clear that transport infrastructure has the potential to drive economic growth, redistribute opportunity and support towns and cities across the UK, but that investments must be subject to continuous assessment of their costs and benefits,' said Mr Shapps.
'That's why we are undertaking this independent and rigorous review of HS2.'
In May, a House of Lords committee called on ministers to rethink HS2 after finding evidence that the costs of the high speed rail link 'appear to be out of control'.
The Lords Economic Affairs Committee said Whitehall had failed to consider whether the NPR package of mainly east-west infrastructure improvements was a better investment than HS2.
It also called for a new appraisal of the business case for HS2 to be 'published urgently'.
The announcement of the review has caused alarm among supporters of the controversial high-speed rail link.
Henri Murison, director of the Northern Powerhouse Partnership, said that HS2 was a 'vital project' for rebalancing the economy.
'The Northern Powerhouse Partnership will be engaging positively with the review to make the case for why HS2 is so necessary, for cities like Leeds and Manchester, but also for those like Newcastle, Preston and Glasgow, which all benefit from significantly better connections under an integrated plan for a new railway to take city to city traffic off our largely Victorian network which we need for commuters and freight.'
Maria Machancoses, director of Midlands Connect, said that the 'massive benefits' of the project were 'already being felt' in the Midlands.
'Although a review must rightly scrutinise the project's deliverability, benefits and costs, we must not lose sight of the fact that HS2 will transform our transport network for the next century,' she said.
'Scrapping it or de-scoping it would be a disaster for the Midlands and the whole country.'