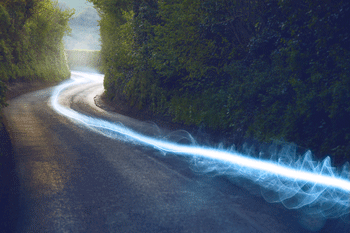 The Government has launched a consultation on proposals to simplify planning rules for mobile infrastructure to support the roll-out of 5G across the country.
Whitehall has also launched a £30m UK-wide competition to find suitable locations to trial 5G applications.
The consultation on potential changes to permitted development rights, published today, will look at changing the permitted height of new masts to deliver better mobile coverage.
It also puts forward proposals to allow existing ground-based masts to be strengthened without prior approval to enable sites to be upgraded for 5G and for mast sharing
The consultation proposes deploying radio equipment cabinets on protected and unprotected land – excluding sites of special scientific interest – without prior approval.
It also looks at allowing building-based masts nearer to roads to support 5G and increase mobile coverage.
'We're committed to delivering the homes people across the country need, and that includes delivering the right infrastructure such as broadband connectivity and good mobile coverage,' said minister of state for housing and planning, Esther McVey.
'There is nothing more frustrating than moving into your new home to find signal is poor.
'That's why we are proposing to simplify planning rules for installing the latest mobile technology – helping to extend coverage and banish more of those signal blackspots, particularly for those living in rural areas.'
The Government has also launched a £30m competition to find up to 10 rural locations to run trials of 5G applications and stimulate commercial investment in 5G technology.
The Rural Connected Communities competition is the latest wave of £200m funding to pioneer 5G testbeds across the country.
'The British countryside has always been a hotbed of pioneering industries and we're making sure our rural communities aren't left behind in the digital age,' said digital secretary Nicky Morgan.
'We're investing millions so the whole country can grasp the opportunities and economic benefits of next generation 5G technology.
'In modern Britain people expect to be connected wherever they are. And so we're committed to securing widespread mobile coverage and must make sure we have the right planning laws to give the UK the best infrastructure to stay ahead.'
Hamish MacLeod, director at Mobile UK, commented: 'The current planning system does not support the fast, efficient rollout of 5G technology that is vital for the UK's digital economy.
'We welcome the Government looking at simplifying planning processes to deliver better connectivity, and we stand ready to work in partnership to ensure these much-needed reforms happen as quickly as possible.'