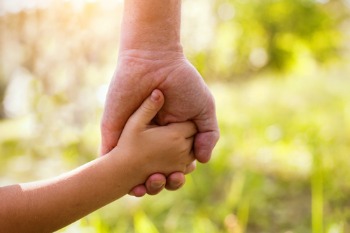 The Government has announced it will be paying £3.4m to five new agencies in an attempt to speed up the adoption process.
The funding will go to 17 councils to speed up the matching process between children awaiting adoption and adoptive families.
The local authorities are members of five new Regional Adoption Agencies which are designed to bring together groups of local councils to work together on adoption.
These agencies widen the pool of potential adoptive families and help match children awaiting adoption with the most suitable family as quickly as possible.
'We want every child to be in the loving, stable home that's right for them, and adoption can transform the lives of these vulnerable children - and their adoptive families - in a remarkable way,' said children and families minister Nadhim Zahawi.
'By coming together and joining forces through the work of Regional Adoption Agencies, councils can use the network to match children with the right families much more quickly.'
The Government's aim is to get every council to sign up to a Regional Adoption Agency by 2020. So far, 141 councils have joined a live or developing regional agency.
Chair of the adoption leadership board, Andrew Christie, commented: 'Regional Adoption Agencies will be the platform on which a modernised adoption service is built; providing better support to adopters and transforming the life chances of many of the most vulnerable children.
'Funding five more RAA projects is a major step towards this goal.'