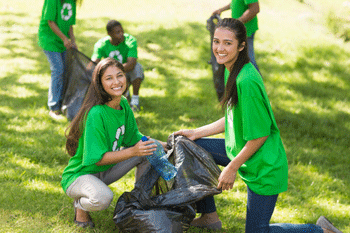 The Government has announced £250,000 will be provided to help national youth groups 'unlock' the full potential of youngsters.
The money will go to Youth United Foundation, a charity established to support a coalition of 11 uniformed youth volunteering organisations, including the Scout Association, Girlguiding, and St John's Ambulance.
It is hoped the funds will help promote the integration of young people from different backgrounds through the building of a national network of youth integration champions.
'This government is determined to ensure young people from all backgrounds have the opportunity to go as far as their talents take them,' said communities minister Lord Bourne.
'Organisations such as the Scouts Cadets and Girls Brigade give young people unique and challenging experiences that help them unlock their full potential.
'With this funding, Youth United Foundation will be able to ensure that more young people have the opportunity to gain the skills and confidence to become great citizens of the future.'
Youth United Foundation chief executive, Samantha Hyde commented: 'The Youth United Foundation are delighted that funding of £250,000 has been awarded to support the work of the Integrated Communities Strategy in targeted areas of England.
'It will allow us to continue our work setting up new units and groups to which will contribute to the achievement of the government's vision for building strong, integrated communities.'