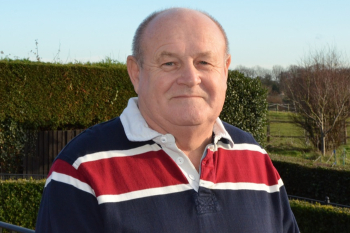 It's no surprise that care providers are some of the hardest hit by a lack of social care funding. Despite a growing demand for social care services, the Association of Directors of Adult Social Services (ADASS) found local authorities planned £700m in cuts throughout 2018-19. Inevitably, care settings are struggling to stay afloat amid economic pressures.
This is evident in research by accountancy firm, BDO, which found the number of care companies that collapsed in 2017 rose to 123 – a significant increase from the 69 in 2014-16. This issue isn't just limited to smaller or independent providers, as all four of the UK's largest care home organisations have recently sought buyers, giving an indication of the financial pressures the sector is currently faced with.
It seems this issue is ongoing while we await vital funding reform. National charity, Hft, recently released figures outlining that 68% of care providers foresee liquidating at least some areas of their organisations or handing contracts back to their council in the 'near future'. This is on top of the 59% who have already done so.
An issue that affects us all
A lack of funding doesn't just impact our care providers but has a devastating knock-on effect for the whole of society. The only way settings can continue to keep their heads above water is increasing fees for those using their services. This is coupled with the fact that our vulnerable are already getting inadequate support from the government to help fund their care.
Hit with financial pressures from both sides, the vast majority of people who require care find it increasingly unaffordable. Having to rely on support from loved ones and using life savings along with equity from their house, good care is becoming something only the well-off can access without worry and compromise.
Not only is the cost of care increasing, the quality of provision is on a steady decline. In 2018 Hft found 11% of care providers predicted a drop in the quality of their services if there was not some financial improvement. Ultimately, in the current system people are paying increasing fees for a lower quality service which is completely unsustainable.
Earlier this year, the Government released its NHS Long-term Plan which gave a positive outlook for its future but if the social care crisis continues it will be the NHS that continues to pick up the slack – leading to bed blocking and further pressure on NHS services.
A sector in need of funding reform
It's obvious the current funding channels for social care are not sustainable and don't work for providers or those reliant on care. When looking at innovation in the care sector in the last 20 years, new money and capital to develop things all come from the private sector. There's a mixed need between the private and maintained sectors as no one part is going to be able to solve the problem themselves. We need several strategies and methods of increasing funding.
We must also accept that big change is necessary and it's time to think outside the box and explore radical ideas. The announcement of a cross-party social care parliamentary group is a positive step in the right direction which will hopefully shake up the status quo.
Alongside other initiatives, one solution I believe could work is a salary sacrifice scheme. Much like childcare vouchers which I was instrumental in introducing, this will allow people to accrue money, tax free, to spend their own or a loved one's care. Applied through a simple change in tax laws, this could help bridge the widening gap in funding for the provision and care of adults.
In the current economic circumstances, any government would struggle to fund the mounting cost of social care. Salary sacrifice gives the opportunity for individuals and the government to share the burden. This is a shared problem for individuals, the Government and families and blaming one stakeholder isn't going to solve the problem.
John Woodward OBE is the president of Busy Bees. He's campaigning for better outcomes for adult social care via a salary sacrifice scheme.