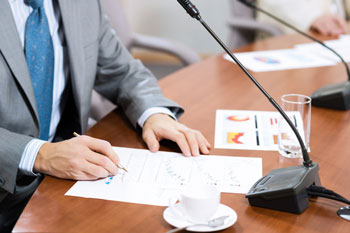 Councillors in Conservative run West Berkshire have voted through a 16.5% rise to their allowances, despite union outrage earlier this week.
Basic allowances will increase from £62,85 to £7,324 while 9% rises will also be seen in allowances for the leader and deputy leader, climbing to £18,310 and £9,155 respectively.
The action was approved at West Berkshire's annual meeting on Tuesday.
The town hall's independent remuneration panel had recommended an increase in allowances, which had not been reviewed since 2011.
While the panel's chair, Declan Hall, admitted there was 'rarely an opportune moment' to review allowances 'and this moment is particularly inopportune'. He concluded the basic allowance was 'obsolete at its current level in that it undermines one of its main purposes: namely, to enable most people to be a councillor and carry out the full range of duties expected of them without incurring undue personal financial cost'.
Trade union Unison had raised concern about the propriety of a 16.5% allowance rise while council staff were facing long-term pay reductions.
A Unison spokesman said: 'Unison very much regrets the impact that this decision will have on the morale of its members who, in sharp contrast to this award made to councillors, have suffered an 18% real terms pay cut since 2010.
'These are the same staff who have been subject to significant job losses since 2010 but who are expected to provide broadly similar levels of service.'