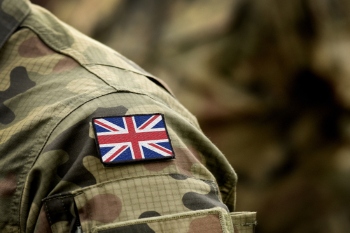 Schools in Wales that go the extra mile to support service children are to be recognised by a new status awarded by their local authority, the WLGA has announced.
The Welsh Local Government Association (WLGA) launched Armed Forces Friendly Schools Cymru on Saturday, which was Armed Forces Day.
The status will be given to schools to recognise their commitment to supporting service children, as well as their achievement engaging with the Armed Forces community.
There are three levels of awards for schools to work towards, gold, silver and bronze. Six schools have already been awarded with bronze status across different regions.
When a school is awarded Armed Forces Friendly School status, they will be awarded with a certificate, a trophy, and a digital logo to use on the school website and email signatures.
WLGA Leader, Andrew Morgan said: 'The launch of Armed Forces Friendly Schools Cymru has been a huge success and a fantastic way to recognise the growing collaboration between education and the Armed Forces community.
'The SSCE Cymru team work closely with school across Wales to support them in understanding the needs of service children, celebrating their experiences and engaging with the Armed Forces.
'Congratulations to the six schools on being the first schools in Wales to achieve their Bronze status. This achievement is well deserved, and we look forward to sharing examples of their good practice with many more schools in Wales. We also look forward to awarding more schools with the status.'
Brigadier Andrew Dawes CBE, head of the army in Wales, said: 'On behalf of the military community based or settled in Wales, I'm thrilled that this scheme recognises the vital support our children receive in the wonderful schools that we are blessed with right across Wales.'