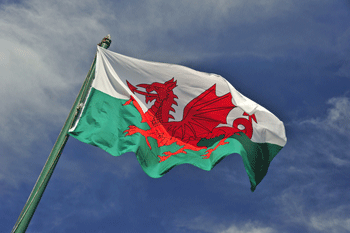 Council leaders in Wales have called on the Welsh Government to empower local authorities so that they can better protect local services.
In a manifesto entitled Localism 2016-21, the Welsh Local Government Association (WLGA) offers a 40 point view on the actions required from the next Welsh Government to help create a more sustainable future for local public services.
The WLGA argues that social care must become the focus of funding from the Welsh government. This could be funded, they propose, through the creation of a Better Care Fund for Wales that should be funded through a Barnett consequential arising from £8bn of new investment in this area in England.
It also proposes that the functions of Community Health Councils (CHCs) could be transferred to local government. This way, councils could play a lead role in monitoring and providing advocacy for patients.
The manifesto also proposes an en-bloc transfer of Wales' Public Health services into local government responsibility. This, it claims, is logical because councils are already carrying responsibilities around social care, environmental health and housing. It also points out that this has been done successfully in England.
More controversially, the WLGA also calls for the retention of 100% of business growth rates within council areas. It also wants Big Lottery funding and Wales' plastic bag levy to be used to support public services, the Welsh Government to fund the "Living Wage" across all councils, and for a localised Tourism Tax for foreign visitors to be explored.
Austerity has cut £720m from local public services since 2010, and left councils facing a budget shortfall of a projected £940m by 2019. The measures highlighted in the manifesto would, argue WLGA, help improve services and revive struggling local economies.
The WLGA, who wished to emphasise the importance of localism, is also calling for the establishment of a £20m fund to help councils to merge services or create alternative delivery models such as community trusts and mutuals.
Cllr Bob Wellington (Torfaen), leader of the WLGA said: 'Today, the WLGA has launched a manifesto for the future of local government that has the potential to strengthen local democracy and revitalise community life in Wales. As local government leaders we make it clear that the current approach for funding and running public services in Wales is clearly not working, and that the next Welsh Government must free-up and trust local government to work with its communities to deliver a better solution.
'The finances available to run our public services have been decimated over recent years, and local councils are being forced to close or shrink back many of the services and facilities that our communities feel most strongly about. This is a manifesto designed to halt this decline.'