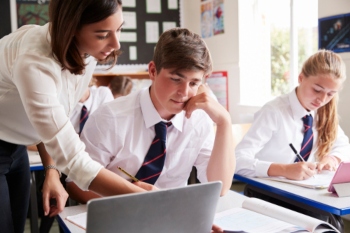 Swansea has become the first council to receive donated laptops from the DVLA as part of a new partnership.
The Digital Inclusion Scheme will provide school children with IT equipment that the DVLA no longer needs.
As well as tackling digital exclusion, the scheme will also reduce the number of machines being disposed of.
Rob Stewart, council leader, said: 'I'm delighted Swansea is the first local authority to begin working with DVLA on the Digital Inclusion scheme as part of our commitment to making sure that all our schools and pupils have access to digital devices at home and at school.
'Some pupils are already using the equipment and many more will benefit along with their families, so I'd like to thank the DVLA for involving us in this great community initiative.'