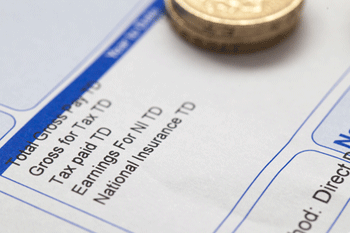 Rhondda Cynon Taf Council (RCT) has agreed to pay more than 3,500 staff a Living Wage by April 2016.
The move will see 3,542 of the council's lowest paid staff receive a pay rise, taking their hourly wage to £7.85 an hour.
Trade union GMB said the pay rise would help alleviate the impact of cuts in family and child tax credits from next year.
Craig Jones, GMB Rhondda Cynon Taff branch secretary, said: 'This is very welcome news and coincides with and should help alleviate the burden of the removal of £34 per week on average in family and child tax credits that George Osborne is imposing on the lowest paid workers in society in April 2016.'
Speaking last week, council leader Andrew Morgan, said: 'I am firmly of the opinion that our staff are one of this council's most valuable assets, and it is deeply unfortunate that they have, over the last two years, borne the brunt of austerity and will inevitably continue to do so in the future.
'There will of course be a cost to this proposal, but I am firmly of the view that such a move will protect those employees who would benefit from the Living Wage from the detrimental impact a further five years of austerity will have on their living standards.'
GMB said it would continue to push the council to introduce a Living Wage to all contracted services, such as school cleaning where staff are employed on the minimum wage.
Council leaders have previously warned it will cost more than £1bn a year by 2020/21 to cover the costs of the new National Living Wage.