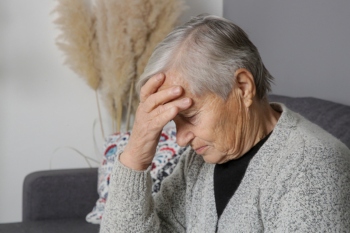 Social care services could be put under further pressure due to unmet needs resulting from the COVID-19 pandemic, according to new research.
The King's Fund think-tank found there were 32,000 fewer new requests for support from older people during 2020-21 as they avoided contact with care services.
The number of people receiving care designed to help them regain their independence also dropped by 12,000.
Senior fellow at The King's Fund, Simon Bottery, said: 'It is understandable that fewer older people came forward for services, given the huge impact of COVID-19, but it is worrying that many people may have been struggling to cope and that this unmet need may create additional pressure on services now and in the future.'
The think-tank warned in a report that this could combine with 'worrying trends' including rises in the number of staff vacancies – reaching nearly one in 10 in January – continuing low pay, and 'short term and time limited' Government funding.
Mr Bottery said: 'Overall, the report paints a picture of a social care sector still struggling to tackle not just the pandemic but the years of neglect that preceded it.
'The Government's recent White Paper is a step in the right direction, but it does little to deal with some of the most immediate problems like unmet need, underfunding and workforce.
'These remain in urgent need of attention.'
Chairman of the Local Government Association's community wellbeing board, David Fothergill, said it was 'increasingly hard to fund even statutory services'.
He added: 'While the Government's plans for reform are good there is currently a financial and staffing crisis in social care that has not been considered.
'Councils could find themselves unable to balance their budgets this year, which is why we need to see urgent investment in adult social care that will ensure the best possible care for those that need it.'