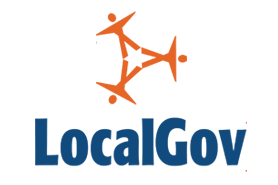 We have seen the odd tabloid article telling Mr Smith that, because of the EU, he'll soon need to insure his ride-on lawnmower under a motor policy. However ludicrous that may sound, the reality is that could be true.
While newspapers have chosen lawnmowers and golf buggies as commonly used 'vehicles', what some have failed to uncover is how far reaching the implications of the European Court's decision in Vnuk judgment really are.
On 13 August 2015 it was exactly eight years since a tractor knocked over the ladder on which Damijan Vnuk was standing while loading hay into the upper floor of a barn in rural Slovenia. He sued the tractor driver for compensation for his injuries. His claim ended up in the European Court last year.
As a result of this Europe-wide court case, the UK Government will very soon have to change the rules about motor insurance law and address accidents and risks that will, in future, have to be covered by compulsory motor insurance.
This imminent change will affect local authorities and their insurance arrangements, because some of the incidents currently covered under their employers' liability (EL) and public liability (PL) insurance policies will have to switch over and be picked up by a motor policy. The current Road Traffic Act (RTA) will have to be amended in Parliament.
Incidents and vehicles caught
The law change is very likely to bring into scope a range of off-road vehicles and situations that would not previously have been included in motor policies, unless the Government makes a special exemption for specific types of vehicle when it consults on reform. We expect that to take place later this year.
Any vehicles used in off-road settings will now require insurance cover that complies with the RTA. This is where local authorities need to take particular note, as any vehicles you use in off-road settings will now require insurance cover that complies with the RTA. We're talking about bringing vehicles such as ride-on lawnmowers, street cleaners, tractors, vehicles used to transport goods and products within depots, motorised wheelchairs and mobility scooters provided to local residents and even sit-on floor cleaners in use throughout your offices under the umbrella of your motor (fleet) policy.
Impact and timing
The changes outlined here will not take effect until the Road Traffic Act is amended in Parliament and will apply only for claims happening after that has been done. It is entirely possible that the Act could be altered in the first half of 2016.
A legislative response to Vnuk is needed, but discussion of the right thing to do will inevitably be polluted by the troubled nature of the UK's relationship with the EU as a whole.
Predictably, the UK's tabloid press has described the decision in Vnuk as 'bonkers' and 'insane'. It is neither. Instead, it should properly be seen as an incremental interpretation of the scope of compulsory insurance; a societal necessity recognised in the UK long before we joined the EU. What is crazy is the consequence that an F1 driver could end up having to be insured in the same way as a nervous learner driving a Ford Ka on a quiet suburban street.
The consultation which is expected start later in the year should be regarded as a great opportunity for local governments and other stakeholders to put forward constructive solutions. It's about time to take your crash helmets off and put your thinking caps on.
Alistair Kinley is director of policy and government affairs at risk and insurance law business, BLM.