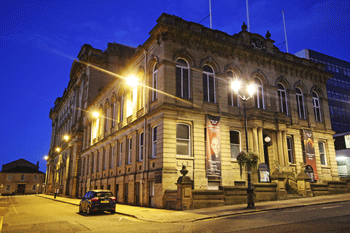 Kirklees Council is warning up to 1,400 jobs could be lost as it tries to find savings of £152m by 2017/18.
A new report being considered by cabinet outlines 'drastic' options for the council to manage its budget reductions including closing and reducing some services, and potentially increasing council tax.
The council has also begun formal consultations with trade unions and has given notice of up to 1,400 compulsory redundancies could be made.
Leader of the council, David Sheard, said it is no track to achieve savings of £82m by the end of this financial year but further savings will need to be found from spending reductions and the use of reserves.
Cllr Sheard said: 'Only 16% of our income comes from council tax - if we were to freeze it again this year, as we did last year, we will need to find further savings of £8.4m. If we had a referendum to raise it by 5%, that would gain us £21m, but even that would not be enough.
'What is vital though, is that we encourage growth. An extra 1000 new homes, or homes brought back into use, will raise £2.5m in tax and New Homes Bonus grant. An extra 100 businesses raises £350,000 in our share of business rates.'