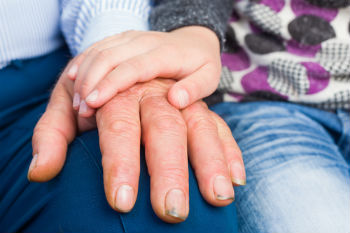 Young carers spend on average 25 hours a week caring for loved ones – the equivalent of over £12,000 a year on a part-time carer's wage, according to new research.
The study from the charity Action for Children has revealed the extent of the unpaid care work carried out by children in the UK.
A young person between the ages of 7-18 caring 25 hours a week does over £140,000 of free work across that caring lifetime, according to the charity.
'Children cook, clean and care unpaid for family members with little recognition of the work they do or the proper support they need,' said Carol Iddon, deputy chief executive at Action for Children.
'Having regular breaks and fun activities through young carer respite services can be a lifeline for them – but services are patchy and there aren't enough to support this hidden child workforce.'
Action for Children also warned that not only do these children care for their loved ones on top of their school day, they are also effectively 'on call' overnight.
Ms Iddon urged the Government to make sure all young carers have access to 'essential respite services.'
'This would give these children the practical and emotional support they need to have a safe and happy childhood,' she said.
A Government spokesperson said: 'Young carers should be protected from inappropriate and excessive caring responsibilities.
'We expect adult and children's services to work together and take a whole family approach in identifying and supporting young carers, so that they can live a full life beyond their care responsibilities.'