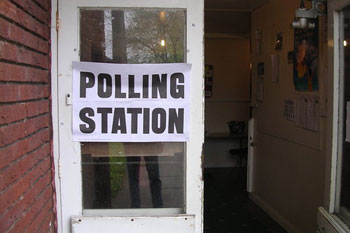 The Government needs to implement strict measures in May's local elections to keep staff safe, trade union Unison urged today.
Unison called for action and assurances to ensure polling stations do not become hotspots for infection in a letter to communities secretary Robert Jenrick and the Local Government Association (LGA).
Councils were told by the Ministry of Housing, Communities and Local Government last week that they would need to buy equipment for the protection of staff, voters and others at polling stations, postal vote openings and counts.
Electoral Commission guidance has suggested that local authorities will need to consider a range of additional equipment and personal protective equipment to make polls safe including hand sanitiser,?screens and face coverings.
Head of local government at Unison, Jon Richards, warned polling may be 'chaotic and potentially unsafe' without proper government-funded training for all staff.
He said: 'Ministers haven't given enough guidance on how local elections can proceed safely.
'Councils are struggling to find new venues and are having difficulty recruiting enough polling staff because more people will be needed for cleaning and marshalling duties.
'Drafting in staff from other departments to plug the shortfall without being given the necessary guidance to make the spaces COVID-secure could lead to a spike in infections.'
The LGA has called for additional funding for the elections.