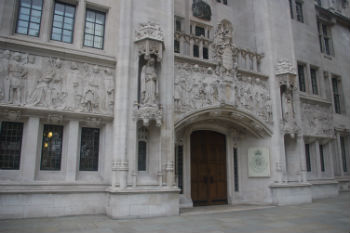 Unison has lodged an official appeal against the ruling that social care providers will no longer be required to pay £400m in backpay to carers doing sleep-in shifts.
A tribunal last year, ruling against the mental health charity Mencap, concluded support workers who do sleep-in shifts should be paid the hourly minimum wage for the periods they are asleep.
It ordered social care providers to pay their carers six years of back pay, a figure that amounted to £400m.
This ruling was, however, overturned last month by the Court of Appeal - a decision described as a 'relief to care providers and councils' by Cllr Izzi Seccombe, chairman of the Local Government Association's (LGA) Community Wellbeing Board.
However, Unison general secretary Dave Prentis characterised the decision as a 'mistake'.
'Sleep-in shifts involve significant caring responsibilities, often for very vulnerable people,' he said.
'With too few staff on at night, most care workers are often on their feet all shift, only grabbing a few minutes sleep if they can.
'That's why it's such a disgrace that workers have been paid a pittance for sleep-ins – with some getting just £30 for a ten-hour shift.'
A spokesperson for the trade union said their position has not changed and confirmed that an application to appeal to the Supreme Court has been made.
Commenting on the Unison appeal, Matthew Wort, partner at Anthony Collins Solicitors, said: 'The Unison appeal to the Supreme Court was to be expected given the importance of the issue to their members - and I would anticipate the Supreme Court granting permission to proceed to a hearing.
'Care providers throughout the UK will now face further uncertainty at a time when consistency and continuity of the law is greatly needed.
'We hope commissioners of sleep-in care will maintain payments to providers which enable them to continue their current pay practice for sleep-ins, pending further news from the Supreme Court.'