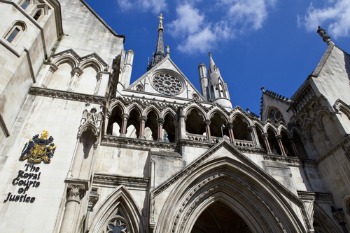 Council leaders have welcomed the Court of Appeal ruling that social care providers will no longer be required to pay £400m in backpay to carers doing sleep-in shifts.
A tribunal last year ruled that support workers who do sleep-in shifts should be paid the hourly minimum wage for the periods they are asleep.
It also ordered providers to pay their carers six years of back pay, a figure which added up to £400m.
This ruling was a blow to the already struggling care sector, which is being squeezed between an ageing population and central Government cuts in local authority funding.
A poll conducted in May by Agenda Consulting and Towers & Hamlins LLP found 68% of the care providers surveyed said their organisation would be unviable if they were required to pay six years of back pay.
Around 34% warned this would be the case if it was only two years worth of back pay.
Cllr Izzi Seccombe, chairman of the Local Government Association's Community Wellbeing Board, said: 'This ruling will come as a relief to care providers and councils because it removes considerable uncertainty and a potential considerable unfunded burden on top of already significant financial pressures on the adult social care sector.
'We now need urgent clarity on all enforcement action for back payments when the National Minimum Wage wasn't paid to ensure that no provider will face further action.'
Professor Martin Green, chief executive of Care England, also welcomed today's decision by the Court of Appeal.
'We welcome the Appeal Court ruling and hope we can now move forward, without a huge back pay liability hanging over the sector and threatening the ongoing care of thousands, to ensure we focus on getting social care services funded properly for the future,' he said.
Matthew Wort, partner at the legal firm that represented Care England, Anthony Collins Solicitors, commented: 'The magnitude of this ruling should not be underestimated, particularly as the care sector is already forecast to face a £2bn funding gap by 2020.
'Challenging the original findings of Mencap vs Tomlinson-Blake EAT, our argument was clear: under the current National Minimum Wage rules those undertaking sleep-in shifts should not be considered as working whilst asleep.'
However, Mr Wort warned there was more work to do. He urged the Government to update the guidance on how workers are paid for sleep-in shifts.
'In order to deliver the best care, the UK system must balance the needs of both providers and workers, rewarding staff fairly for the work they do,' he said.
'Now, Government must update their guidance on how workers are to be paid for sleep-ins, while ensuring adequate funding is made available to safeguard the future of the sector and the people it cares for.'
Unison general secretary Dave Prentis described the decision as a 'mistake', but stressed that the blame was at the Government's door.
'This judgment is a mistake, but let's be clear where the fault lies,' he said.
'The blame for this sorry state of affairs that's hitting some of the country's lowest paid workers must be laid at the Government's door.
'Ministers are so consumed by Brexit that they're ignoring huge problems around them.
'Social care is in crisis, and this situation wouldn't have arisen if the Government had put enough money into the system and enforced minimum wage laws properly.'