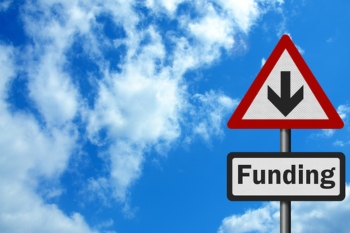 Councils in Scotland face an uncertain future, according to a financial watchdog.
A report by the Accounts Commission found that while local authorities have bolstered their reserves over the past year overall funding has fallen in the longer-term as the sector prepares to address challenges.
Accounts Commission chair, William Moyes, said: 'Councils face serious challenges, driven by financial constraints, increasing demands on service and resource.'
The commission's overview of local government finances in Scotland during 2020-21 found total funding and income increased by 10% to reach £1.8bn.
However, excluding Scottish Government funding to deal with the COVID-19 pandemic, councils have had their funding reduced in real terms by 4.2% since 2013-14.
The Accounts Commission highlighted issues around ring-fencing restricting local authorities' ability to respond to emerging pressures.
The report highlighted challenges on the horizon beyond COVID-19, including pre-existing cost and demand pressures, delivering net-zero ambitions, improving economic growth, and tackling child poverty.
Mr Moyes said uncertainty around funding needed to be resolved to allow councils to revise long-term financial plans.
He added: 'While councils must address longer-term financial planning, having in place funding certainty, beyond a one-year settlement from the Scottish Government, remains a critical issue.'