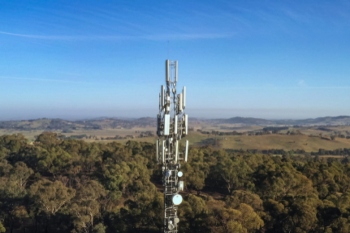 Over two million rural homes and businesses are set to see improvements to their internet connection thanks to a £5bn broadband upgrade.
The Government's Project Gigabit fund will see up to 1,850,000 additional premises across 26 English counties get access to gigabit speed internet of 1,000 megabits per second – enough to download a HD movie in less than 30 seconds.
It brings the current total number of premises in scope for Government-funded coverage to 2.2 million.
'Project Gigabit is our national mission to level up rural areas by giving them the fastest internet speeds on the market,' said digital secretary Oliver Dowden.
'Millions more rural homes and businesses will now be lifted out of the digital slow lane thanks to our mammoth £5bn investment and one the quickest rollouts in Europe.
'This broadband revolution will create jobs, power up businesses and allow everyone to access vital services at lightning fast speed, helping us build back better from the pandemic.'
Almost half a million (480,000) premises in Shropshire, Norfolk, Suffolk, Worcestershire, Hampshire and the Isle of Wight will be among the first to benefit followed by counties including Derbyshire, Wiltshire, Gloucestershire, Lancashire, Surrey, Leicestershire, Warwickshire, Nottinghamshire, Hertfordshire, Staffordshire, Lincolnshire and Yorkshire.
Chief secretary to the Treasury Steve Barclay commented: 'The pandemic has seen more services offered online and more businesses and consumers wanting to use online services, in particular from home.
'This announcement enabling over two million homes to have the fastest internet services will make a real difference to those businesses and consumers wanting to maximise the benefits of digital services.'